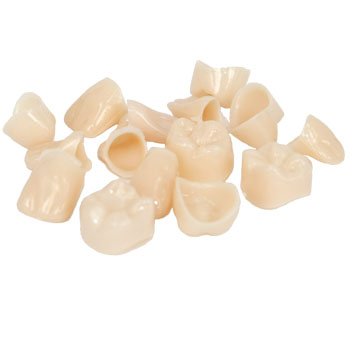 ---------------------------------
U.S FDA Certificate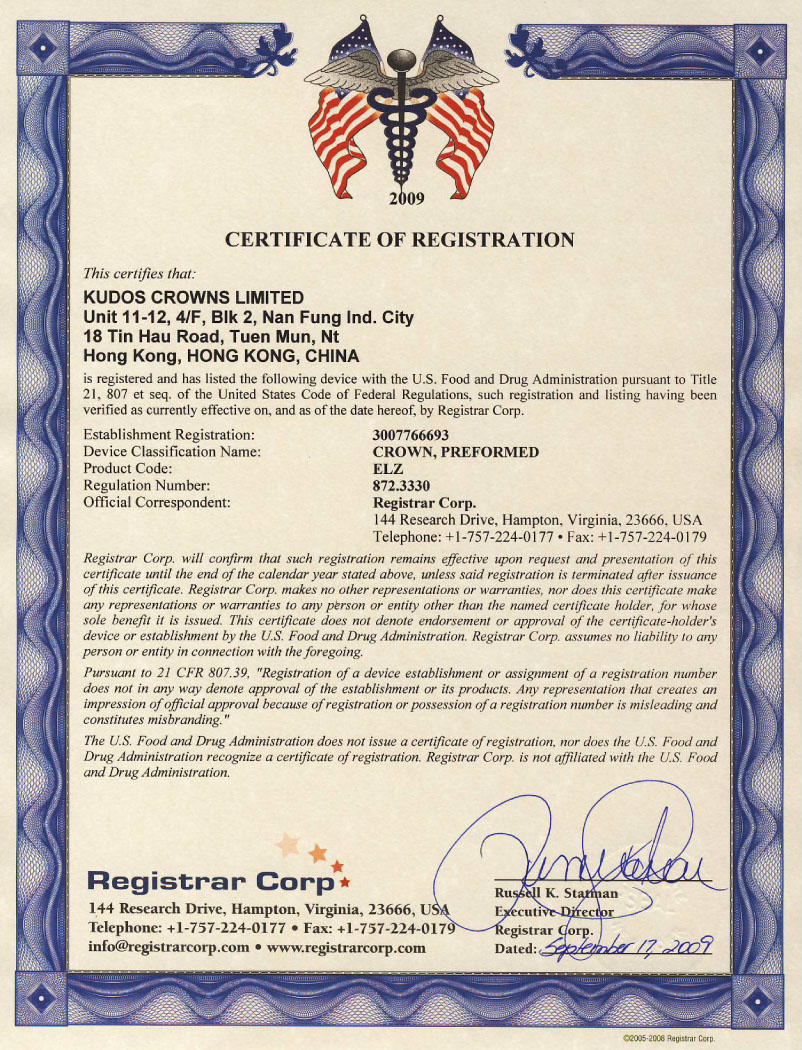 Temporary Single Crown - Order# 8382
After years research in the market of polycarbonate single crown. We recognize that the brisk demand of worldwide markets request esthetic and easy occlusion single crown to meet the needs of modern dental practitioner and implantologist.
Here we commit to provide Kudos new generation single crowns to our valuable partners in the new year of 2010.
The Temporary Single Crown is safe, easy to use, and comfortable for your patient, It is made of unique food grade polycarbonate that is both durable and flexible. The firmness of the crown allows it to serve as a provisional crown up to several months to protect the patient's teeth and gums from trauma.
--------------------------------------------------------------------------
Package:
5ea x 4 F/F Assorted Size Tem. Single Crown
A2, Shade is Available
560ea Crowns per Box